A public space being created at the top of Sea View Street.
As part of the See Change programme Sea View Street will be improved to enhance the historic character of the street and create a 'gateway'.
This is supported by the Grimsby & Cleethorpes Town Centres Investment Plan 2016 and Cleethorpes Renaissance Strategic Development Framework 2010.
Scheme reinforces the historic environment
The scheme reinforces the historic environment of the street and its role as a unique destination for independent retail and leisure.
This includes the introduction of a new public space to replace the existing surface car park which will provide a unique gathering space at the highest point within the resort.
"Pause,meet friends and take in the views"
A place in which to pause, meet friends and take in the views over the estuary or enjoy the impressive backdrop of historic buildings.
North East Lincolnshire Council
have come up with two options and would like your comments on each so that they can prepare the final design, before work starts later this year.
Both options include street trees which were a significant feature of the original Victorian resort, seating and imaginative lighting.
The chosen option will also become the focus for work by a nationally renowned artist.
Option A
(large left image) (large right image)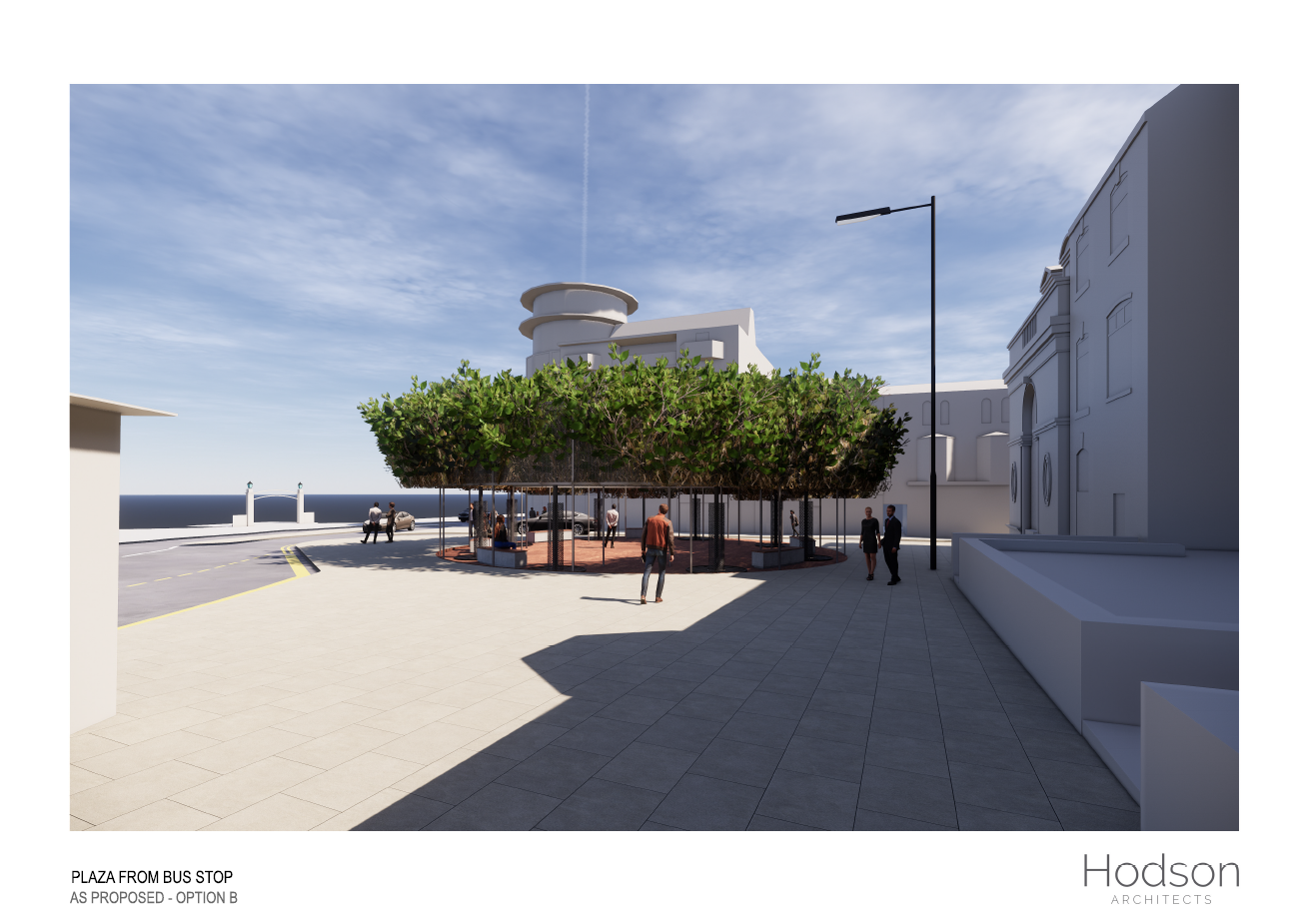 Option B
(large left image) (large right image)
Have your say on which option you think is best
here
.
Contact Gi Grimsby
Email us: news@gi-media.co.uk
Follows us on Facebook and Twitter for all the latest local stories, breaking news and to join the conversation