World War One Internment Camp Series of Events to Begin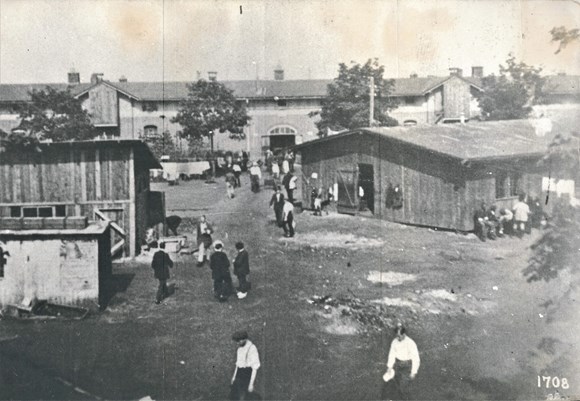 A busy programme of events led by Lincs Inspire's Library Services about the World War One Internment Camp Ruhleben are to begin this week with an introductory talk at Waltham Library.
The first in a series of events that will include workshops, talks, exhibitions and a play, will take place this Thursday, May 2, from 2pm to 4pm at Waltham Library.
The talk will provide an overview of the project, which will span from May to August and give an insight into what life was like at the camp for those interned there, many of whom were local men from the port of Grimsby.
Derek O'Connell, Library Services Development Manager, Lincs Inspire said: "with the help of the National Lottery Heritage Fund we are able to explore with the local community, just what Ruhleben camp was. Men from local ports spent four and a half years imprisoned in Germany and this project, with the help of local people hopes to tell that story and pass this knowledge on to younger generations. We are very excited to get the talks and workshops started, talking to those that had family in the camp and learning about how they made it through."
Events will take place at Waltham, Cleethorpes and Grimsby Libraries, as well as The Grimsby Fishing Heritage Centre and Grimsby Town Hall. For more information and a full programme of events visit www.lincsinspirelibraries.com.
Contact Gi Grimsby
Email us: news@gi-media.co.uk
Follows us on Facebook and Twitter for all the latest local stories, breaking news and to join the conversation