Larger litter bins fitted across North East Lincolnshire
New litter bins are being installed in North East Lincolnshire.
Larger litter bins which hold more rubbish have been fitted in streets and parks.
The bins hold more litter than the older models, which reduces the risk of overflowing.
The new designs also make it easier for council staff to empty in the course of their rounds.
More than 700 bins are to be fitted across North East Lincolnshire by the end of the installation phase.
The new bins will also be cheaper to maintain than the old models.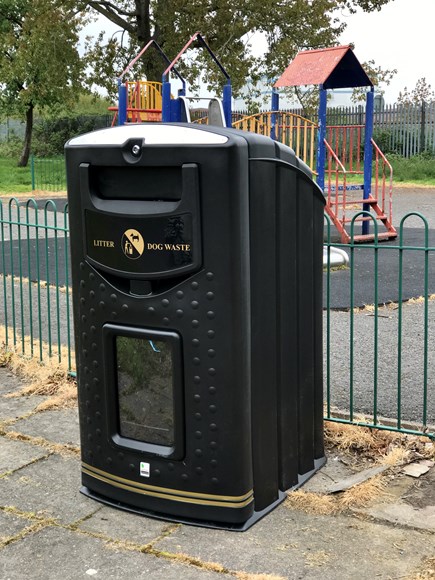 North East Lincolnshire Council previously spent about £10,000 a year maintaining the old bins.
Advertising panels are also featured on the new design which will allow public information to be displayed. Bins will feature new posters with warnings about dog fouling and dropping litter.
The upgrades mean there are now fewer public bins in North East Lincolnshire, although the overall capacity has been increased.
Fewer complaints were received about overflowing bins when the new large bins were successfully trialled in 2018.
A spokesperson for North East Lincolnshire Council said:
Some of the litter bins in the area had been in use for more than 20 years and were in serious need of replacement. We're upgrading them with higher capacity bins to make sure they're fit for purpose and located in places that are most convenient for the public and our staff. Bin collection routes have also been reviewed as part of this programme, and will allow our staff to empty the bins more efficiently.
There are also plans to install a small number of solar powered compacting bins fitted with electronic tags to monitor and indicate when they need emptying.
The upgrade programme only applies to bins that North East Lincolnshire Council is responsible for.
Contact Gi Grimsby
Email us: news@gi-media.co.uk
Follows us on Facebook and Twitter for all the latest local stories, breaking news and to join the conversation